Beca is excited to announce the appointment of Andrew Livermore as Director – Disaster Readiness and Response.
This new role was created to allow Beca to better help its Aotearoa New Zealand clients and communities respond to disaster related events and prepare for such events in future.
"It's clear that the frequency and severity of climate events will increase. Given the ever-present risk of other natural disasters across our geography, we want to continue to help impacted communities through a proactive, organised and deliberate approach. To enable this, we knew we needed a collaborative, strategic and connected leader," New Zealand Managing Director Darryl-Lee Wendelborn says.

Andrew is a Principal based in our Christchurch office. He has extensive experience in the set-up and leadership of alliances (such as the Stronger Christchurch Infrastructure Rebuild Team or SCIRT and the North Canterbury Transport Infrastructure Recovery or NCTIR) and understands first-hand the preparatory, immediate response and recovery needs of disaster events. Andrew joined Beca in 2022, having previously spent more than 10 years with Downer.

Andrew will work directly with clients to provide overarching leadership and oversee response efforts across disaster events and impacted locations; he'll work with local crisis management teams and front immediate response efforts and will connect with local and central government agencies.

Andrew's role came into effect on September 1. He is already settling in, and says:

"Our clients are facing a range of competing priorities at a rate of change never experienced before. Knowing that resilience and readiness is not just about physical infrastructure and assets but a strategic ability to bring together the best of our industry and non-industry partners to leverage the knowledge and experience of generations of New Zealanders, I'm looking forward to leading positive change for our clients and ultimately the communities we're part of."
"Our whenua, awa, moana and maunga have been shaped over centuries by natural and physical events – we have the opportunity to help our clients learn, evolve and make more informed decisions that will result in better preparedness, response and recovery as more inevitable events impact our society, economy and communities. This is something I'm passionate about for not only my mokopuna but for all our future generations – let's go!" - Andrew Livermore.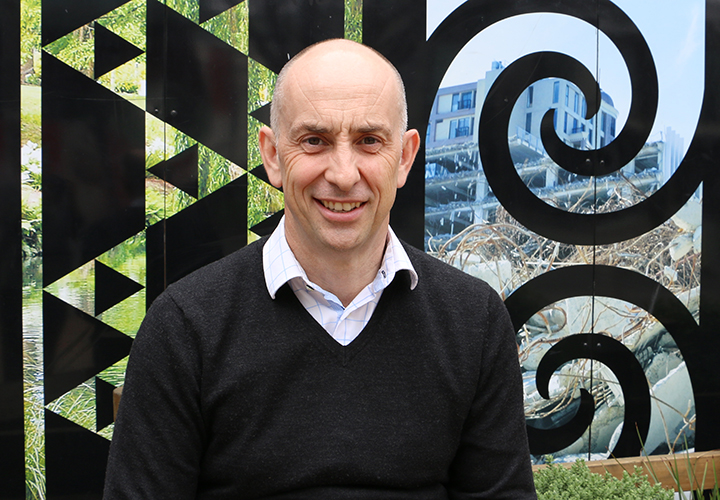 Click here to learn more on what Beca can do to help clients build resilience.