Beca is proud to be a part of the rejuvenation effort for the iconic Raffles Hotel, which has been recognised by the Urban Redevelopment Authority of Singapore (URA) in the prestigious URA Architectural Heritage Awards (AHA). The project has received the URA AHA 2022 Award for Conservation. This award honours outstanding work in the restoration of gazetted heritage buildings, which have largely retained the original building envelope.
The award ceremony was conducted on 4 November 2022 at The Clifford Pier, which also happens to be a project by Beca to have won an AHA award back in 2011. With Raffles Hotel, this will be the third time that a Beca project has brought home this prestigious award.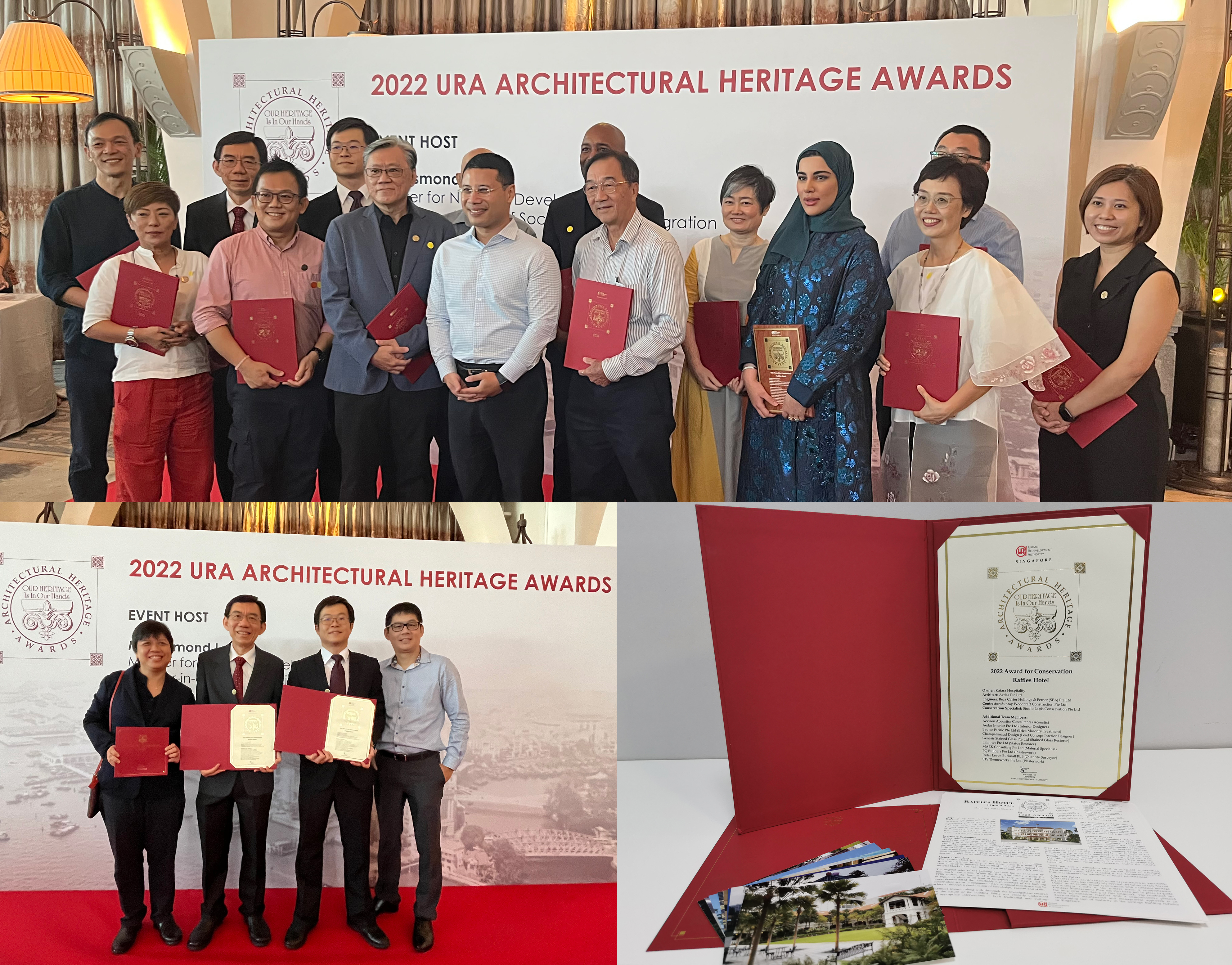 Project team and Guest-of-Honour, Desmond Lee, Minister for National Development of Singapore (front row, 4th from left).
First established in 1887, Raffles Hotel is a remarkable landmark with a rich history and enduring reputation for delivering the highest standards in hospitality to guests – which included celebrities, royalties, world leaders and other dignitaries from around the world. It is one of the rare instances of a building that has retained its original use, which has helped to keep much of its original blocks intact through multiple Additional & Alteration works. With the last major renovation in early 1990s, the rejuvenation effort would serve to modernise the facilities while preserving the heritage and history of this 130 years old building.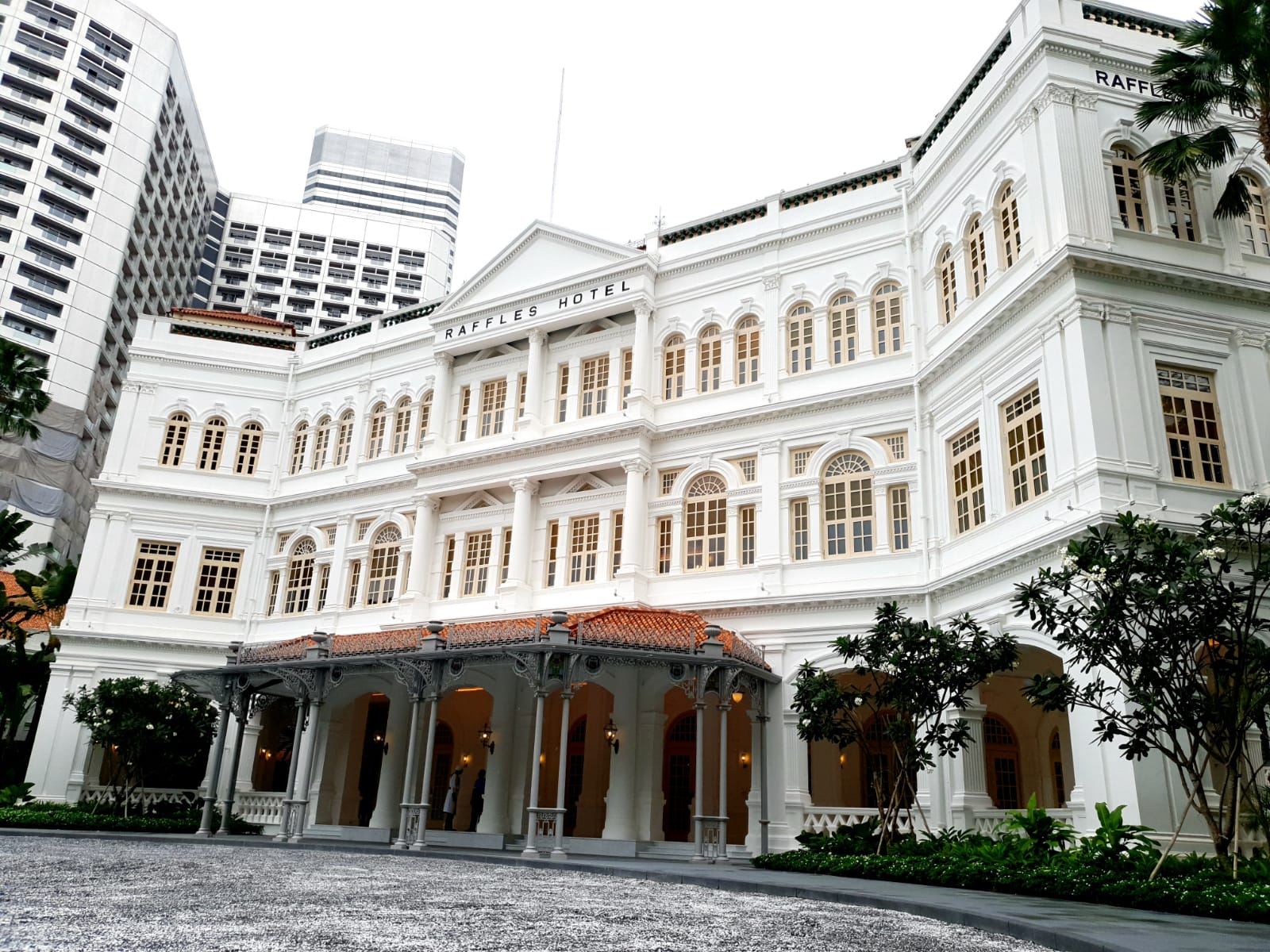 "We had to dig deep to ensure that we had a strong understanding of the underlying structure and conditions. It was a challenging, but fruitful and fulfilling project, and I'm extremely proud of the team that has helped to deliver it," said Koh Kok Keang, Technical Director - Civil & Structural.
"It was a challenging project as we needed to strike a balance between heritage conservation, guest experience and prestige interior design. Implementing modern technology to pre-war building was really a tall order for the design team and myself," said Melvin Lee, Senior Associate Director – Building Services and the Job Manager.
Initiated by Katara Hospitality, the project was a collaboration among esteemed names in the buildings industry – including Aedas, Studio Lapis Conservation, Champalimaud Design, Aedas Interior, Rider Levett Bucknall and Sunray Woodcraft Construction.
During the process, the team had to conduct extensive research and assessment, as well as creative engineering, to be able to restore the building to its original brilliance while implementing modern day enhancements. Extensive upgrades were made to the building services systems, and a tool was created to help with future decisions.
The restoration project was even featured in a 2-part documentary by regional news channel, Channel NewsAsia. (Watch the episodes
here
and
here
)
Read more about the Raffles Hotel Refurbishment Project
Award citation:
Raffles Hotel
Find out more about the URA Architectural Heritage Awards