Beca is making everyday better by accelerating digital solutions to create more value to our clients and communities.
Our new Transport and Infrastructure (T&I) Digital team is tasked with looking ahead with a global remit, listening to our clients, and applying digital tools, processes, and approaches to solve some of our biggest current and future challenges.
Tim Mumford, Beca Business Director of T&I Digital, provides leadership to the team and builds strategic partnerships to help drive our clients' digital capability forward.
On the exciting direction of the T&I Digital team, Tim comments, "The project landscape is rich with opportunity for those daring to solve problems differently. We look forward to continuously improving major projects with an emphasis on technology, digital, and data".
Just some of the challenges our T&I Digital team can help answer for our clients include:
driving cross-organisation and -industry productivity by utilising digital tools and processes
improving decision-making and creating efficiencies organisation-wide for key infrastructure owners, specialising in digital engineering, assets strategies and policy development
implementing efficiencies around visualisation, clash avoidance, cost modelling, schedule management, and soft landings
connecting assets, operations, people and processes; transitioning a physical world into an integrated digital ecosystem tailored to our clients' unique needs
moving away from paper-based, mechanical, and inefficient processes toward streamlined asset management, underpinned by real-time and informed insights.
Beca's laser focus on digital empowers our teams to be the digital innovators of tomorrow through recruitment and internships.
As such, we're delighted to welcome our two most recent undergrad interns Victoria (Tori) Oberin and Jensen Huang to the fold in Melbourne. Tori and Jensen are with us part-time while they complete their studies at the University of Melbourne.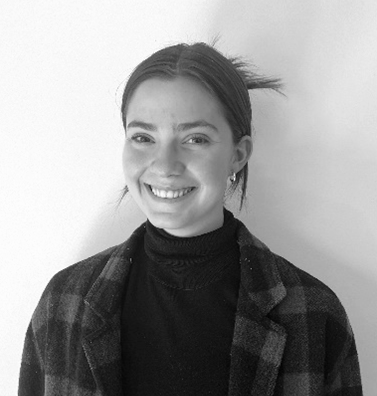 Tori is majoring in spatial systems in her engineering degree, and said the below about her experience so far at Beca:
"I am loving my course and was really excited to be offered the position of Geospatial Intern at Beca, gaining industry experience in the field I hope to pursue a career in.

"The working environment at Beca is collaborative and engaging, and I am consistently learning from my team members. When working on the delivery of projects, I am creating digital workflows and working cooperatively to figure out the most effective way to present information.

"I'm finding that my university studies and my developing skillset at Beca are complementing each other more and more, allowing my skills to be concreted more significantly."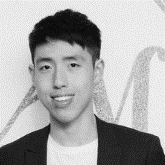 Jensen, an electrical engineering graduate, says:
"During my internship, I've been involved in the development of a 3D parametric library of commonly used objects (such as gantries and traffic signs) for the transport and infrastructure department.

"Additionally, I leveraged the programming skills from my master's degree to help automate the placement of airport ground lighting in AutoCAD to speed up the design process.

"The problem-solving abilities I've honed have helped me tremendously in learning and applying new concepts at work. It has been a fantastic journey with Beca so far, and I look forward to more exciting opportunities throughout my career here."
We continue to seek out creative and inquisitive undergrads who are interested in working alongside our team of digital experts as interns. Our career development philosophy is simple: our people own their careers. An internship provides the opportunity to gain a deeper understanding of the consulting environment and how a student's studies are applied in the real world.
Our interns gain invaluable experience from our multidisciplinary support network working across a range of markets outside transport & infrastructure, such as water, defence, education, food and beverage, healthcare, and power.
To find out more about working at Beca, check out our careers page or contact us.