Beca was delighted to attend and support the 2023 New Zealand Airport Association Conference from 11-13 October, in Ōtautahi Christchurch as delegates, exhibitors, speakers and sponsors of the Awards Gala Dinner.
In attendance was Beca's Richard Holyoake, Senior Technical Director – Civil Engineering, who shared the stage on day two of the Conference in a panel discussion alongside industry peers. The panel topic on 'Infrastructure development and resilience: key issues and priorities for airports' brought the leaders together to discuss modern technology, market trends, challenges, and opportunities for New Zealand's airport infrastructure.
"The NZ Airports Hui is a highlight of every year, and it's a great opportunity to catch up with many of our clients to discuss challenges and opportunities. The conference reinforced the 'can do' attitude of the sector and the commitment to maintaining the social and economic benefits of aviation whilst addressing a reduction in carbon emissions," says Richard.
On day three of the conference Craig Downey, Beca Technical Director – Airports, (shown below) presented on the international infrastructure of Melbourne Airports Third Runway Project (M3R). Craig has been the Design Manager for the M3R Project since 2015 and works closely with Melbourne Airport to develop a design that supports the evolving needs of airlines and stakeholders whilst focusing on efficiency, safety, and sustainability.
To top-off a spectacular three days, Beca alongside Chatham Islands Airport Ltd and Downer NZ, won the small airport category for Infrastructure Project of the Year for the 'Longer and Stronger Runway' project at the Gala Dinner. Consisting of extending and strengthening the runways to provide future growth to the Chatham Islands, the project was delivered three months ahead of schedule in March 2023 despite a pandemic and extreme weather conditions.
"The New Zealand Airports Association Conference 2023 was a fantastic opportunity for the airport sector to reconnect and ignite new thinking. Thank you to the organisers and for those who attended," adds Richard.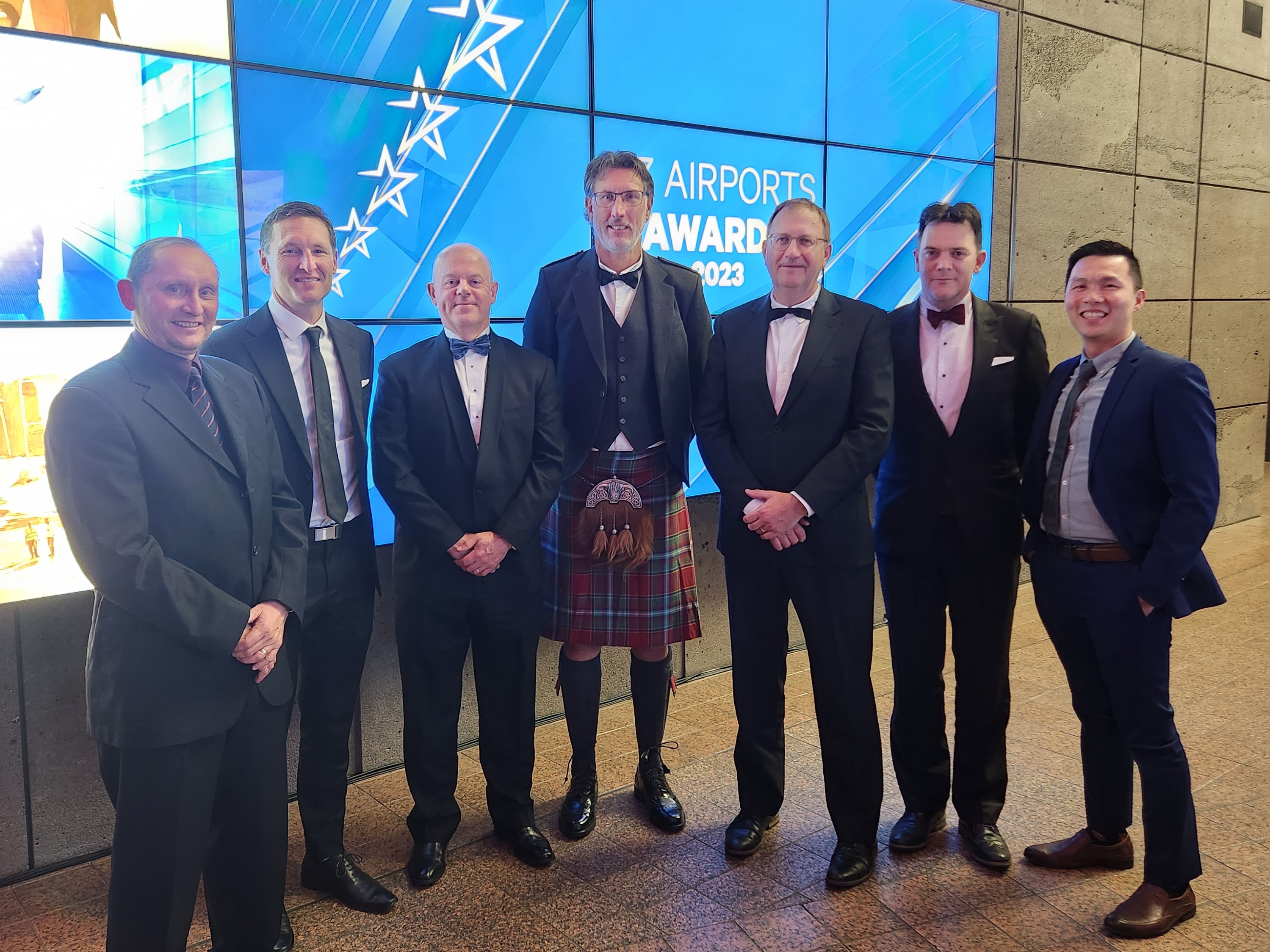 Pictured (L - R): Rick Pemberton, Craig Downey, John Marsh, Richard Holyoake, Tony Wallis, Steve Kemp and Justin Lim.