Together as the Better Konnected Joint Venture, we're pleased to announce that Beca and KBR have been appointed to the Transport for New South Wales (TfNSW) Comprehensive Technical Services Panel (CTSP).
The CTSP has been established to facilitate the delivery of multi-disciplinary services on significant and complex road infrastructure projects that require a combination of geotechnical, environment, road and bridge design services.
As part of the CTSP, Better Konnected has potential to support TfNSW with the development, delivery, management and coordination of integrated professional services for its portfolio of projects. Better Konnected will operate using four key pillars of teamwork: Safety at the Forefront, Customer First, Team Centric and Living the Values.
Rachel Fowler, Beca's General Manager Transport and Infrastructure Australia said, "We are proud to be partnering with KBR on this major panel. This is a significant milestone in the development of both of our transport businesses in New South Wales. We look forward to enabling innovative transport solutions that will benefit the people and communities of this State."
Mark Carling, KBR's Director of Strategy and New Business said, "Bringing KBR and Beca together as Better Konnected creates a partnership that is capable of far more than the sum of either organisation individually. We are committed to continually improving the services that we deliver to TfNSW and will seek out and implement opportunities to enhance value."
As the Better Konnected JV, we look forward to supporting TfNSW in achieving its customer-focussed priorities to make NSW a better place to live, work and visit.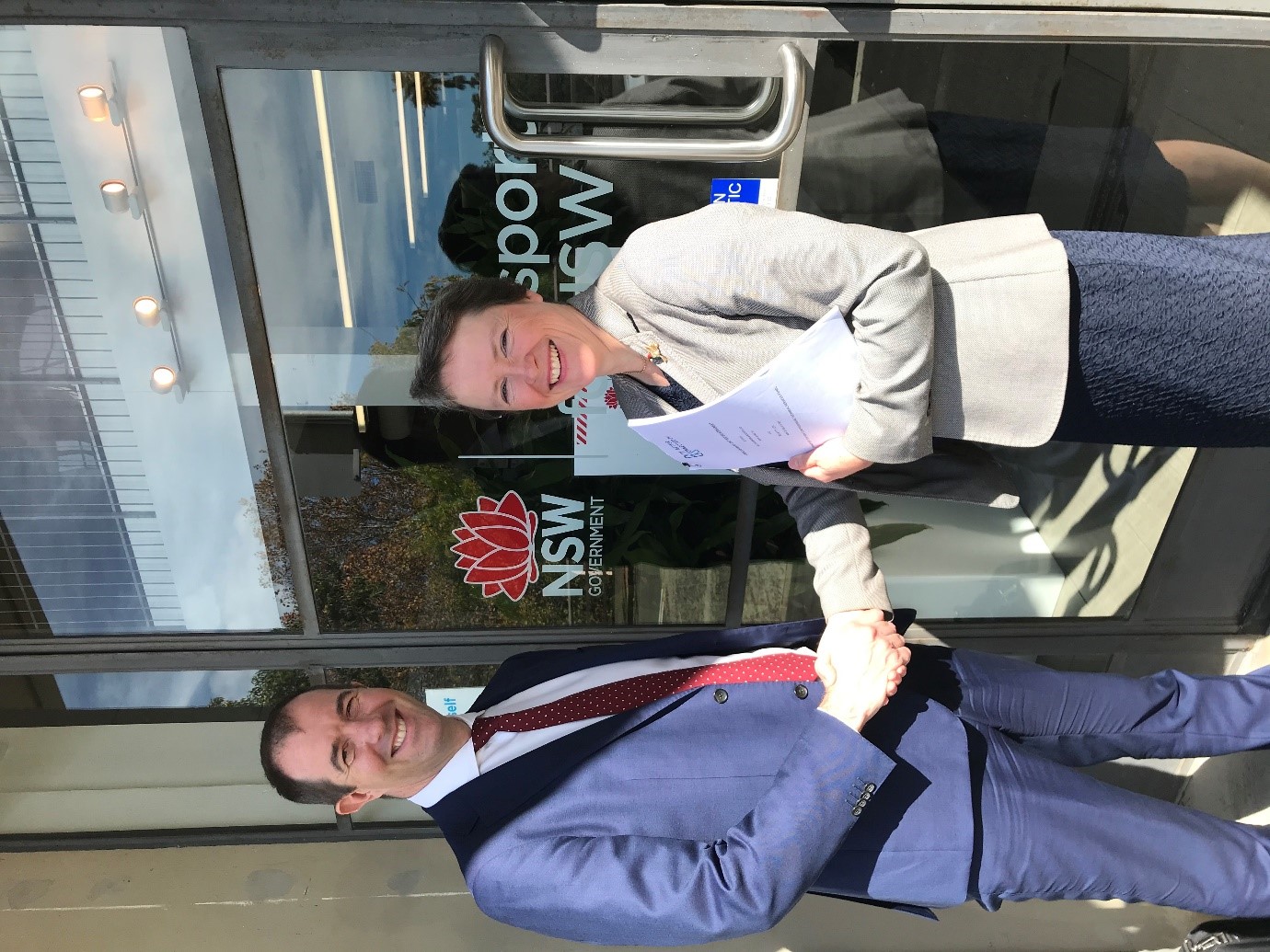 Left to right, Mark Carling, Director of Strategy and New Business KBR with Rachel Fowler, General Manager - Transport and Infrastructure Australia at Beca.