In collaboration with our partners at BlueScope, our Beca graduates in Australia had the opportunity to visit BlueScope facilities to learn more about steel manufacturing and the vital role health and safety play in onsite work.
It was a fantastic experience for our Australian graduate engineers to visit BlueScope sites at Port Kembla (New South Wales) and Hastings (Victoria). The visit, organised by Beca's Health, Safety, and Environment (HSE) team, not only showcased the remarkable world of steel manufacturing – but also demonstrated how a proactive health and safety culture is at the core of everyday activity onsite.
The graduates who visited the Port Kembla site were exposed to BlueScope's intricate process of Basic Oxygen Steelmaking (BOS) – where they witnessed charges of molten iron converted to steel through the influx of oxygen entering large BOS vessels. They were also introduced to other operations onsite, including the blast furnaces tapping molten iron into a torpedo ladle, and the hot strip mill that was used to convert thick steel slabs into thin steel strip.
Graduates from Beca's Melbourne office took the trip down to BlueScope's Western Port site at Hastings, Victoria for a site tour of two of the Metal Coating Lines (MCL) and Coil Paint Lines (CPL). The tour emphasised the heavy industrial aspects of the manufacturing process and highlighted the safety considerations essential in designing and operating such a facility. The size of the machinery and the speed at which large steel strips were processed left a lasting impression.
"As a graduate I feel this experience was invaluable. It provided perspective on the importance of my role in the design process and piqued a renewed curiosity in the processes that support our industry and society. Overall, it was a very unique experience and I feel fortunate to be a part of the Beca grad program and a company that invests in our experiences and development."
Tom Berryman, Civil Engineer, New South Wales.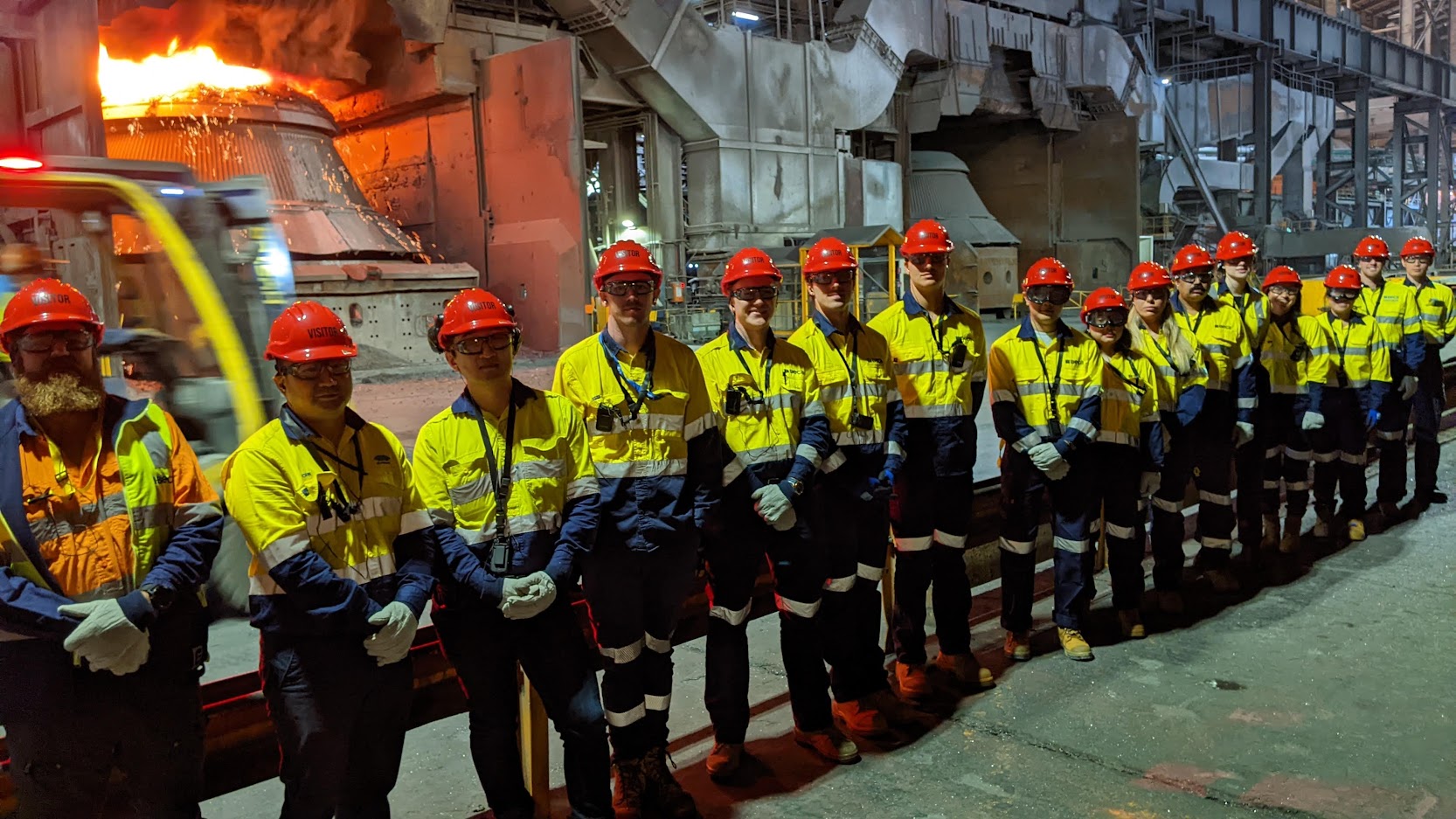 "As a process engineer, I was amazed by the sheer scale of the intricate and dynamic chemical operations. I believe the hands-on site experience unlocked new perspectives for the graduates and sparked our enthusiasm for delivering real value to our clients. We are grateful for the opportunity and Beca for supporting our graduate development. Can't wait for the next one!"
Naveen Arukgoda, Process Engineer, Victoria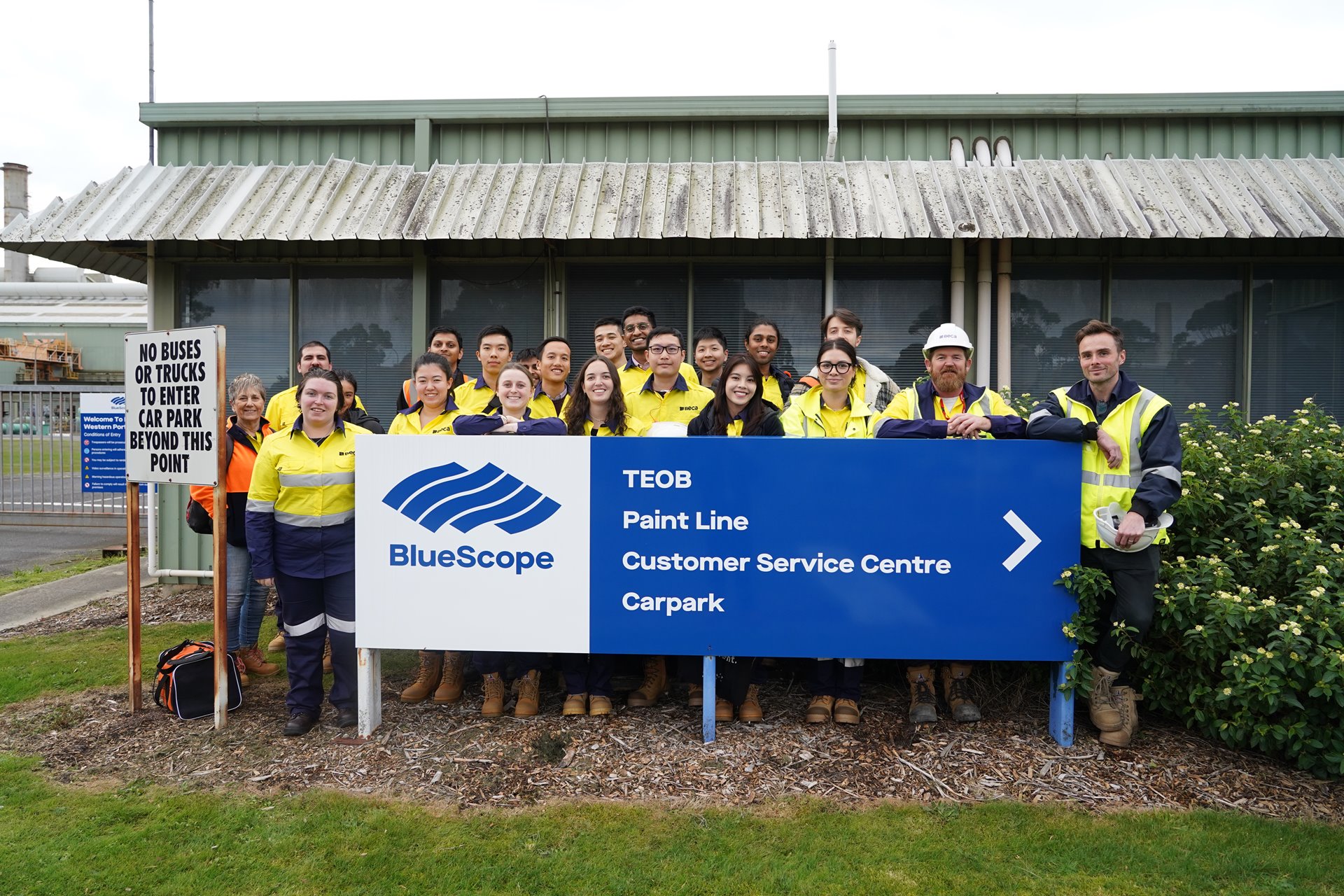 The site visits have given our Beca graduates first-hand experience in observing safety measures in action and the opportunity to engage with industry experts on what it takes to deliver innovative solutions that make real change. Our partners at BlueScope have played an active and supportive part in building the potential of our graduates and advocating the importance of health and safety as a critical skill for an engineering career.
So, what's next for this year's graduates? With more opportunities on the horizon, our graduates will continue to build their potential in Beca by being a real part of delivering solutions from the ground up – where they remain vital to our work with our partners.
Looking to be part of our incredible story? To learn more about our internship and graduate programs here at Beca, click here.